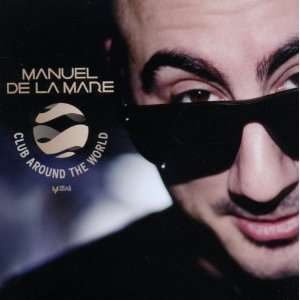 Tracklisting
01. Bingo Players – Cry Just A Little (Original Mix)
02. Stefano Noferini – My Forbidden Game (Original Mix)
03. Manuel De La Mare vs. Lissat & Voltaxx -
Club Around The World (David Amo & Julio Navas Remix)
04. Fedde Le Grand – Metrum (Original Mix)
05. Peter Gelderblom – Waiting 4 (Manuel De La Mare Remix)
06. Jon Craig – Braking Up (Crazibiza Remix)
07. Selda – Lift Your Hands Up (DJ PP Remix)
08. Alex Kenji & Federico Scavo – Get Funky (Original Mix)
09. Nicky Romero – Solar (Original Mix)
10. Sander Van Doorn – Love Is Darkness (Manuel De La Mare Remix)
11. King Richard & Danny Torrence – Stupidisco (Original Mix)
12. Casanovy – Need Your Lovin (Sean Finn Remix)
13. Daniel Dub – Sinnerman (Original Mix)
14. Tom Hangs feat. Shermanoloy – Blessed (Avicii Edit)
15. Mory Kante vs. Love Rush UK! – Yeke Yeke (Robbie Rivera Remix)

HOW TO WIN? READ HERE:
http://www.getliftedtonight.com/2011/09 … hotfinger/

Official Release
The next italian superstar ready to rock the clubs of the world! In the past 12 months this fantastic newcomer received almost every important award in the dance music scene. Beatport, the opinion leader in dance music, just awarded him "Remixer Of The Year 2011", which is no suprise when looking at his remix credits for names like Fedde Le Grand, Sander van Doorn or Bellini...